Quick Spanish Paella
---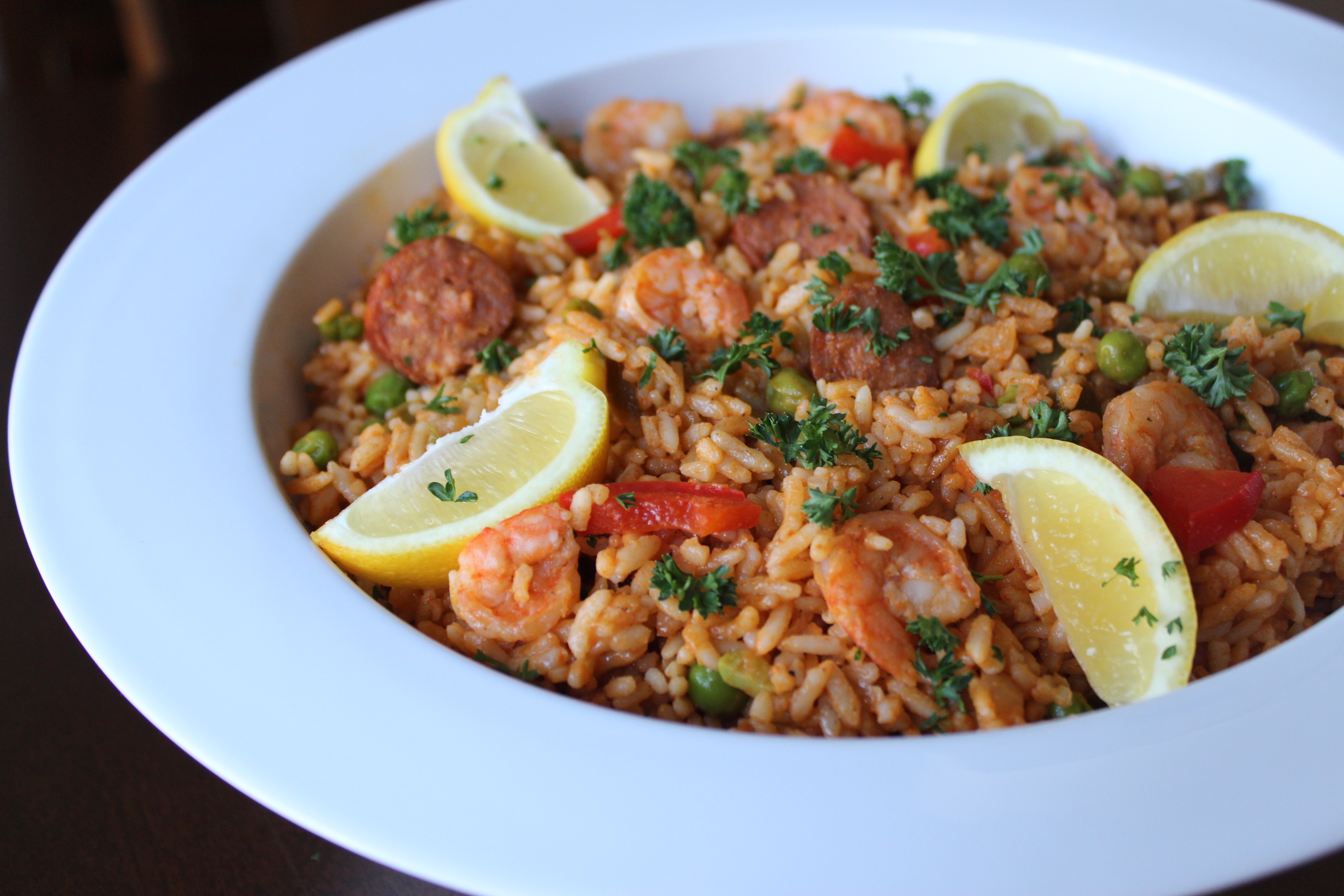 Paella is one of those dishes which is so versatile and came be made with almost any type of meat. For this mixed variety I have included chicken, chorizo sausage and prawns which seems to satisfy all tastes. The chorizo gives it just enough heat without being overpowering The ultimate shortcut in this dish is to use Spanish style rice which is already seasoned, but if you are using plain white rice, I would recommend adding a can of diced tomatoes to the mix.
Ingredients
1 tablespoon olive oil
1 large onion, diced
1 bell pepper, diced
2 cups chorizo sausage, sliced
1 pound chicken breast, sliced
1 teaspoon paprika
1 teaspoon dried thyme
1 teaspoon chili powder
Salt & pepper to taste
1 1/2 cups Spanish style rice (or short grain rice)
3 cups chicken stock
1 cup raw prawns,
1 cup frozen peas
1 lemon, cut into wedges
1 cup parsley, chopped
Directions:
In a large skillet, heat the olive oil over medium heat and add the onion, bell pepper, chicken and sausage. Cook for 5 minutes until the meat is browned and the veggies are soft. Add the paprika, thyme, chili powder and salt and pepper and stir. Next add the rice and chicken stock and bring to a boil. Lower to simmer and cook for 10 minutes, stirring,until the rice is almost done. There should be some liquid remaining in the pan. Add the prawns and frozen peas and stir to combine. Cover with a lid and simmer for 5 minutes until the prawns are cooked. Serve with a squeeze of lemon and fresh parsley.